The Storyline Of John Neumeier's Ballet "Lady Of The Camelias"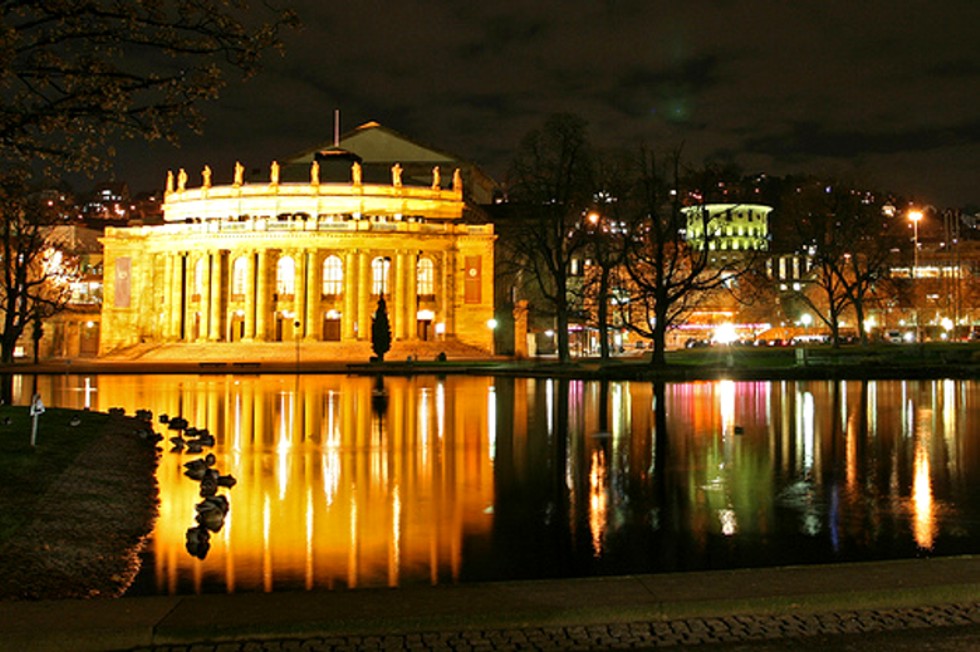 (Above: The Stuttgart Staatstheater where "Lady Of The Camellias" was first performed in 1978)
Talented Italian ballet writer Silvia Poletti has written often on John Neumeier and his ballets.
She wrote this excellent synopsis for Playbill, emphasizing how faithful the ballet is to Alexander Dumas's book. Opening paras:
Since its first appearance, Dumas' doomed courtesan who sacrifices herself for love has become a romantic archetype, the beautiful, heartbreaking center of countless versions.

Yet in 1978 when Marçia Haydée asked John Neumeier for a new full evening creation that would fit into Stuttgart Ballet's repertoire, neither she nor the choreographer at first envisioned telling Marguerite's tale. Under legendary choreographer John Cranko, the Stuttgart Ballet had developed a strong theatrical identity. Upon Cranko's death, Haydée took the helm, hoping to continue in his tradition.
Posted on 05/07/11 at 10:46 PM in
Comments
No comments yet.
Where next:
Click here to return to
The Top Of The Front Page
Or to next entry Final Pas De Deux By Sue Jin Kang And Marijn Rademaker Of Stuttgart Ballet
Or to previous entry Hamburg Ballet's John Neumeier, Much Praised Creator Of "Lady of The Camellias"
Trackbacks:
No trackbacks yet.
The trackback URL for this entry is: Trackbacks are disabled for this entry